Right i know i said i'd upload pictures but my cameras not working so im going to do a review (of fondation)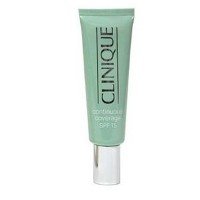 Clinique Continuous Coverage Foundation:
i found this foundation really good as it gave quite an evan coverage, the shade i used did come out slightly orange and it didn't look as natural as i would have liked ,also it didn't blend as well as i would have liked. The fondation didn't last that long either so you had to reapply throught out the day but the fondation was really light and you couldn't feel it on your face.
Over all i would say this is a good foundation for the price (i got mine for £13.95 although prices do vary)!